Notary Signing Agent – Loan Signing
B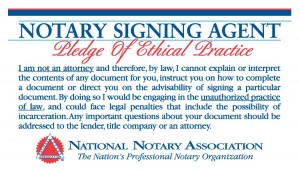 uying a home or refinancing your existing loan is an exciting time, but the loan signing process can be a tedious task for anyone. Using our vast experience in handling loan documents, we will take care of the entire loan signing process and meticulously follow through with any additional steps pertaining to the loan documents so you can focus on enjoying your new home or refinanced interest rate.
To facilitate the notarizing process, we accept e-documents that we will print on a laser printer and ship to you after signing them. Additional charges would apply.
We have carried out hundreds of loan signing documents from various states & lenders. We have the required knowledge, training, and insurance for the loan signing.
Whether your notary work needs to be completed at the last minute or at a late hour or if you require a notary agent during an emergency, we will be available to meet you at your home or office or at a convenient location.
Visit the contact page to schedule an appointment.